MAMMA MIA!
Banavasi Balaga welcomes the induction of two Kannadigas -
S.M. Krishna
and
M. Veerappa Moily
- into
Manmohan Singh
's cabinet. While both certainly deserve being in the cabinet, we can neither forget the fact that it took so many years for Kannadigas to take decent offices in the Govt. of India, nor the fact that these two ministers are gleefully "surprised to be included in the cabinet" like a couple of SSLC students who have won ranks "unexpectedly". As if it were an act of Goddess Maino.
Goddess Maino, of course, is an Italian woman whose full name is
Edvige Antonia Albina Maino
. She wed
Rajiv Gandhi
some time back (you don't need to be told if you've learnt "Indian history" well enough).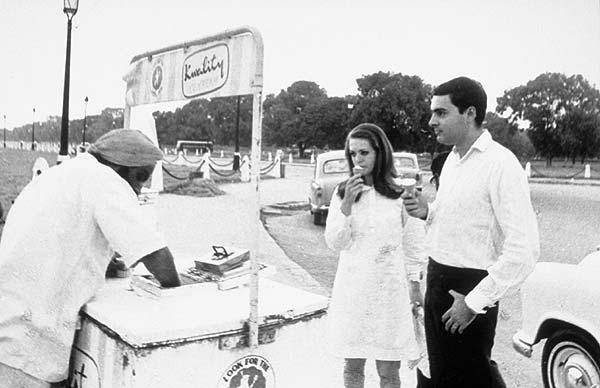 If it's true that loyalty to the Gandhi family (as reported
here
and
here
, for e.g.) - the dynasty which has ruled India for
37 of the 62 years
of its existence - is a strong factor in the inclusion of ministers into the cabinet, the Congress is continuing its nonsense which apparently
began with the renaming of Feroze Khan
as
Feroze Gandhi
for political reasons.
One humbly asks - does the Congress have no ideology (their
website
surely doesn't talk of one)? Is there no such thing called as being loyal to the ideology? Or is the family the ideology? How can grown up men and women be so enslaved to one family? And how can we expect a bunch of spineless apple-shiners to rule India?