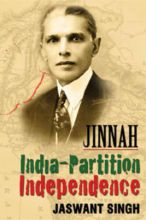 Jaswant Singh
- in his new book
Jinnah: India - Partition, Independence
blames Jawaharlal Nehru's
aversion to a federal polity
for the partition of the subcontinent. According to Mr. Singh, Nehru's anti-federal stance left Jinnah with no option but to press for a separate Muslim state.
BJP
disowning
Mr. Singh's thesis is an expected outcome because the BJP
itself remains opposed to a federal polity
for India even today. The BJP is full of Nehru's views of a centralized polity!
What is surprising is - all the dialogue around the book continues to look at India as a religious dichotomy or trichotomy, blissfully forgetting the fact that India is more importantly a linguistic polychotomy. With commercial interests overtaking religious ones even amongst India's elite, neglecting India's linguistic diversity is, to say the least, not a good idea.
Whether Mr. Singh is right or wrong, the fact remains that a federal polity is the best for India from the point of view of stability, integrity and development. It is high time both the Congress and BJP dropped their centralist stance and moved towards building a truly federal India where a handful states aren't licensed by the central government to
"goad other states with greed for material prosperity"
.